creatures pet care of kalamazoo
Employment
Since 2017
Serving the Kalamazoo Community
about us
Creatures Pet Care of Kalamazoo is an established and well-loved pet sitting and dog walking company. We are currently seeking exceptional Pet Care Specialists to add to our Pack! ​​
creatures pet care of kalamazoo
Join Our Team
We are currently seeking exceptional Pet Care Specialists to add to our Pack!
This is a part-time position. New team members will begin with paid training, and then gradually be given pet care assignments. This is the perfect job for someone seeking supplemental income.
Shifts available: Mornings, Afternoons, Evenings, Weekends, Holidays.
Pay rate: Earnings start at $12.50 for standard 20 minute+ visits, and $18.50 extended 40 minute+ visits. Plus tips! Premium for holiday visits.
PERKS:
• Endless dog kisses and cat purrs
• Get paid to work out
• Casual dress
• Flexible scheduling
• Independent work environment
CANDIDATES MUST:
• LOVE pets
• Be dependable and detail-oriented
• Have a valid driver's license and a reliable vehicle
• Have a smartphone and working knowledge of email and internet use
• Be able to join the team for at least 1 year. The pets will want to develop a long-term relationship with you.
• Be available to work at least 3 major holidays (Thanksgiving, Christmas Eve, Christmas Day, New Year's Eve, New Year's Day, Easter), and preferably during spring break window (last week of March-first full week of April).
• Be able to work with dogs of all sizes
• Be able to pass a background check
INSTRUCTIONS FOR APPLYING:
In order to be considered for this position, please answer the following questions. ONLY APPLICANTS WHO ANSWER ALL QUESTIONS WILL BE CONSIDERED. No phone calls please.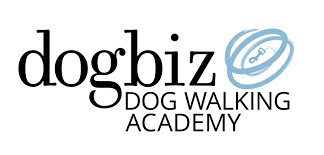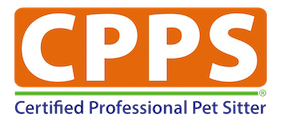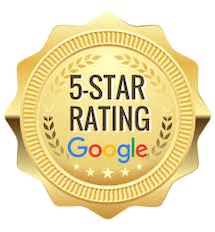 Creatures Pet Care

Creatures Pet Care has been very caring and responsible with my pets. I would recommend this service to any and all caring pet parents! – Elizabeth S.
Wonderful Pet Care Service

Wonderful pet care service. Good communication and clear expectations are laid out and fulfilled perfectly. Loved that they send you a picture of your pet from each visit. I felt totally at ease knowing that my cat, Doctor Ravioli, would be well taken care of. Thank you! – Jennifer T
More Happy

First time my fuzzy babies were left for a weekend and we wouldn't be more happy with the loving care they got! Pictures and updates with every visit. My babies were so happy and relaxed when we got home. We will be calling them next time we go out of town! – Dana R.
Great Care

Tami provides great care for my pets. Taking care of an African Grey takes skill and confidence and my bird thrived under her care. Creatures Pet Care is a professional and caring company. You will get everything she describes and more. She has a web site to exchange information-and she will also provide updates and pictures. I highly recommend Tami and Creatures Pet Care. – Pat W.
Excellent

Excellent pet care from this service. I left them in charge of my 18 year old cat and he was in kind, caring hands. They sent messages and photos every time they visited. Highly recommended!!!! – Katherine G.
Creatures Pet Care

I would 100% recommend Creatures Pet Care of Kalamazoo. They took such good care of our cats while we were away for a few days sending updates & photos of our babies every day! In addition, they are affordable, responsive, & have an easy to use informative website. If you are going away & don't want to board/kennel your pets Creatures Pet Care of Kalamazoo is the best alternative because their pet-sitting option allows pets to stay in their home environment so they are less stressed when their humans are away. When we got back from our trip we even found a sweet card welcoming us home w/ a bag of new kitty toys. Love them!! ❤️❤️ – Kaitlyn B.
Creatures Pet Care

Tami and Abbey have both watched our cats when we've been out of town. They are very reliable and thorough in the service they provide. They go above and beyond to help out. I would highly recommend Creatures Pet Care! – Russ C.
Good Pet Sitter

We recently moved to Kalamazoo and one of my first priorities was finding a good pet sitter for our cats. Tami and Abbey came to our house to meet the cats very soon after I contacted Creatures Pet Care. During our time away from the house Abbey sent pictures and updates during each of her visits to the house. She was even able to make quick friends with our shy and anxious cat. We already have Abbey scheduled to take care of our cats for our next trip and will use them for many more trips in the future. – Sabrina S.
Creatures Pet Care

I would highly recommend Creatures Pet Care to anyone looking for high quality, compassionate, pet-loving providers. Tami does an excellent job with our 8yr. old mini goldendoodle. Her professionalism & patience alleviates any concerns we have while away. Our dog is given so much love & "pampering"; the photo updates are great too! Very grateful to have found Creatures Pet Care, and Tami! – Laura U.
Top Notch Services

Amazing pet sitter! Top notch services provided for our pets! – Erica G.
Creatures Pet Care

The Creatures Pet Care team is fabulous and I wouldn't have anyone else care for my bulldog. They take great care of my Duke, who has some special healthcare needs and he LOVES his time with his team. They even take such care to sit with him to encourage him to eat, since he struggles to eat well when I'm gone. I always get pictures of his time with his team member and an update of how he's doing at each visit, which I look forward to while I'm away. I strongly recommend this team, even for complicated pets! – Amber N.
Wonderful

The quality of care for my elderly dog is wonderful! Tami & her Team Members spend time with her, play withher, take her for walks, & give her plenty of TLC & treats!!. I can leave town knowing that my girl is in the best hands ever!!! And that is priceless to me! – Glyni F
creatures pet care of kalamazoo
Our Mission
Enriching the lives of pets and their people